Welcome to Little Oyster Residential Home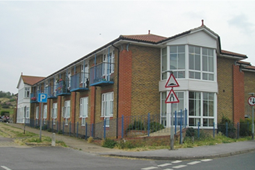 The Little Oyster is a purpose built and privately owned Care Home. The Home is registered with the Care Quality Commission (CQC) to provide specialist care and accommodation for young adults with physical and /or learning disabilities aged 18 to 65 years.
The Little Oyster is a 64 bed Home, with an enviable position on the seafront of Minster, on the Isle of Sheppey, overlooking the Thames Estuary and prestigious Blue Flag Beach. The Home has extensive grounds and facilities, which include a Cafe and Public House.
Accommodation

The Little Oyster also has two Bungalows, named "The Pearl" and "The Mermaid" each accommodating four residents and a member of staff is always in attendance in each bungalow.

Trips / Activities

We plan activities for the residents on a daily basis and try to offer a varied & interesting choice of activities in the way of music, hand/eye co-ordination sessions, tai chi, reiki, ten pin bowling and many more.

Frequently Asked Questions

If you have any questions, please check our FAQ page as we usually have the answer right there.

Our A-Z

A complete 'A' to 'Z' of Little Oyster residential home.
The Leas' Seaside Avenue, Minster Sheerness, Kent ME12 2NJ
Tel: 01795 870608
Fax: 01795 873197
Email: littleoyster@live.co.uk
Check out our recent CQC rating: Click the link at the top of the page. more